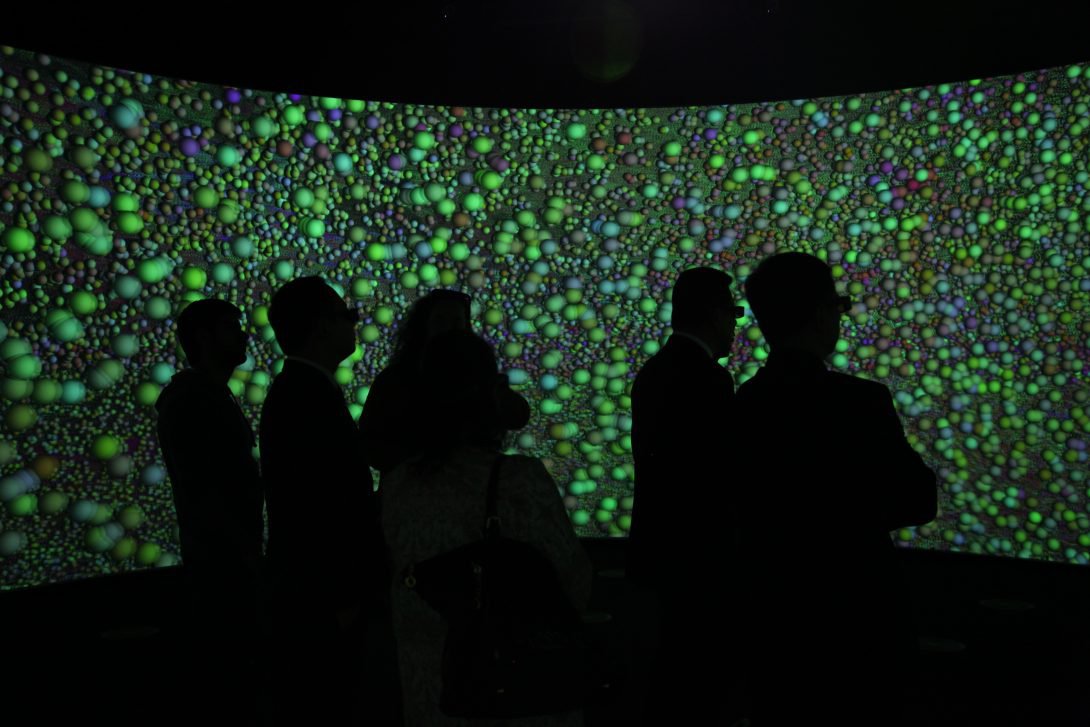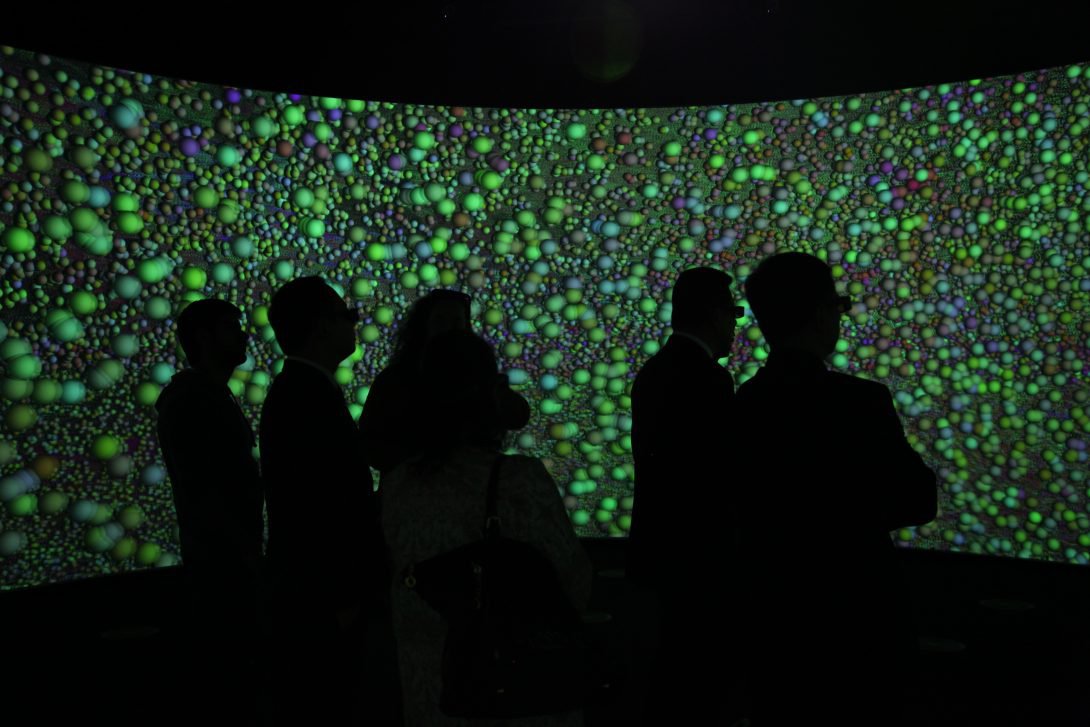 About the demo
The Wombeyan Caves Project makes use of our point cloud pipeline. The pipeline reads 6 columns from a spreadsheet, these being RGB values (3 columns of data) and XYZ coordinates (3 columns of data), and generates a coloured sphere for each 3D point. Point cloud data processed using this pipeline can then be displayed in the Data Arena, where you can explore your data in 3D space.
The data set for the Wombeyan Caves Victorian Arch was captured by Mike Lake (UTS eResearch) & Robert Zlot (CSIRO ASL) using a Zebedee. The Zebedee is a LIDAR (i.e., a laser radar) invented by CSIRO ASL in Brisbane.
For more information on the project have a look at the project page.
To access the demo download The Virtual Machine.
How to launch this demo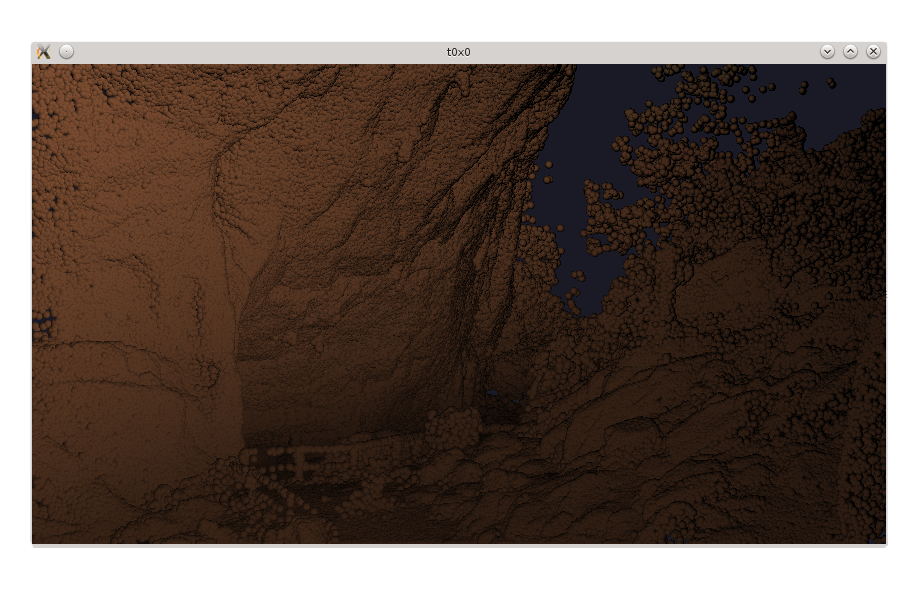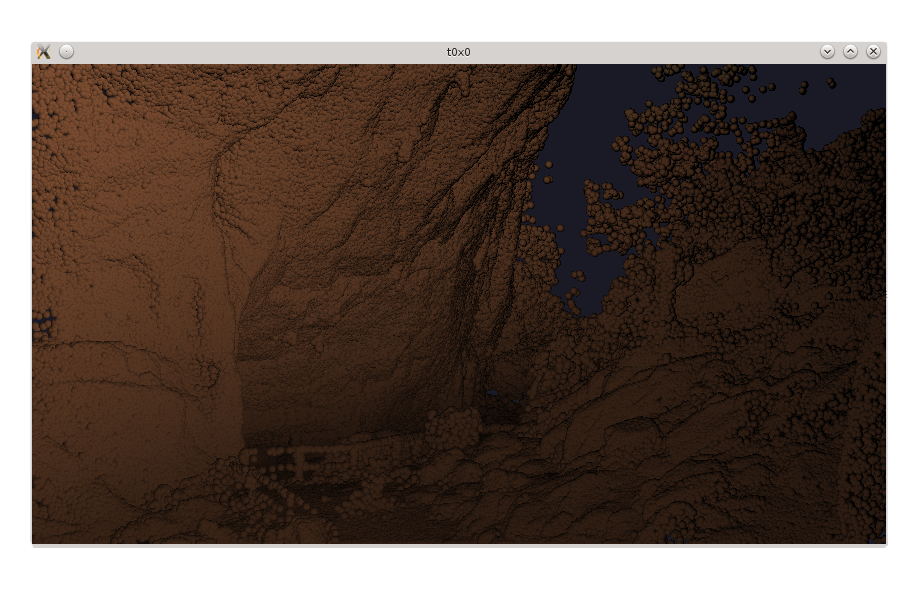 Using a Linux shell navigate to /local/examples/cave
In the Linux shell enter: orun LoadCave.py
Enter :q to quit the demo