As we venture into architectural visualisation, we've been practising with a Cozy Living Room model. These images are from some early experiments with lightmass configurations. The model was exported from Rhino as an FBX file and imported into UE with all textures and materials.
The model includes:
Cozy roof living room interior design with wood beams and warm atmosphere.
Design includes modern coffee tables, one couch and an armchair, a suspended fireplace, some poufs, lighting equipment and decorative objects.
It was created by bserter at cgtrader
A simple method to load interactive Architectural models is in development at the UTS Data Arena.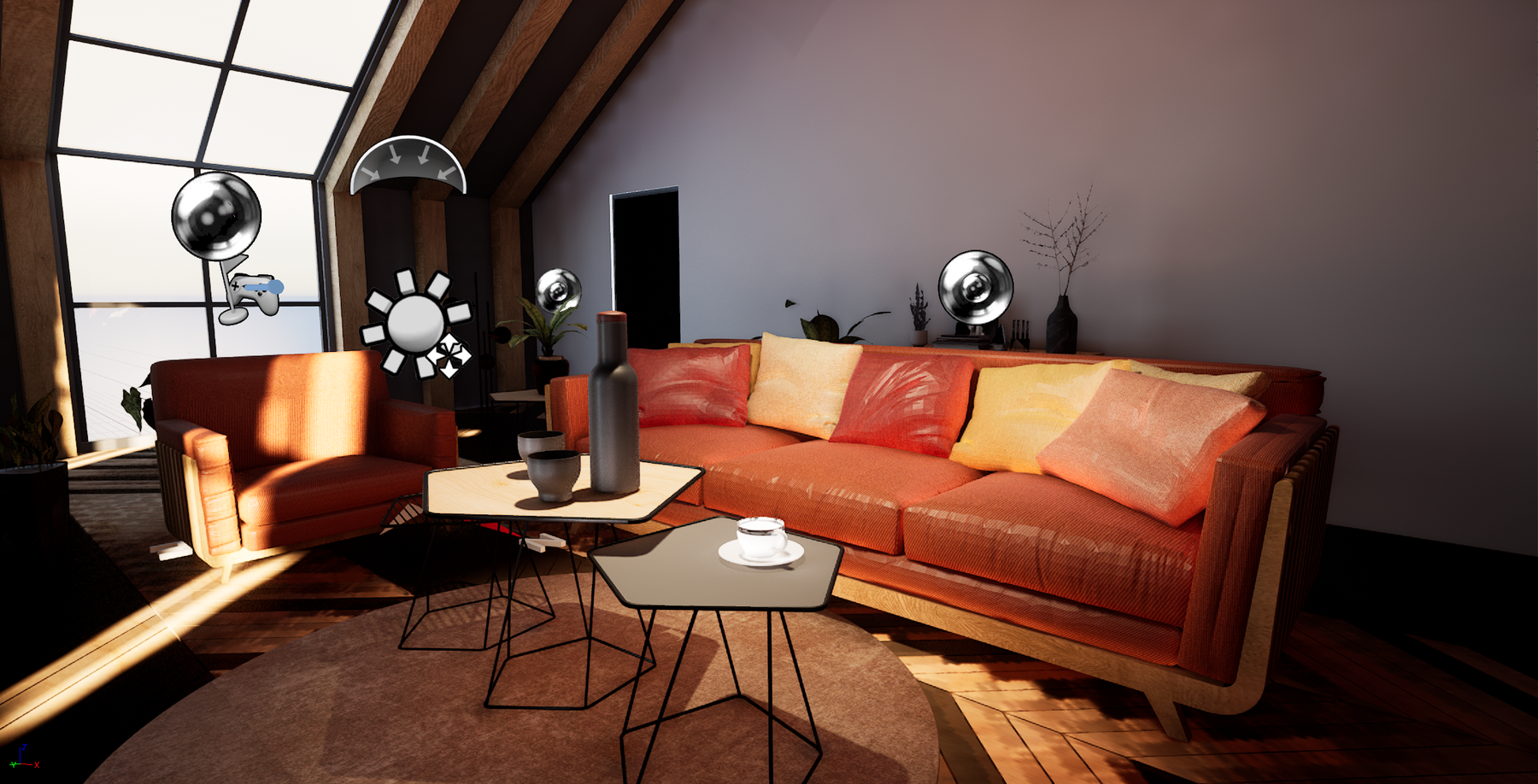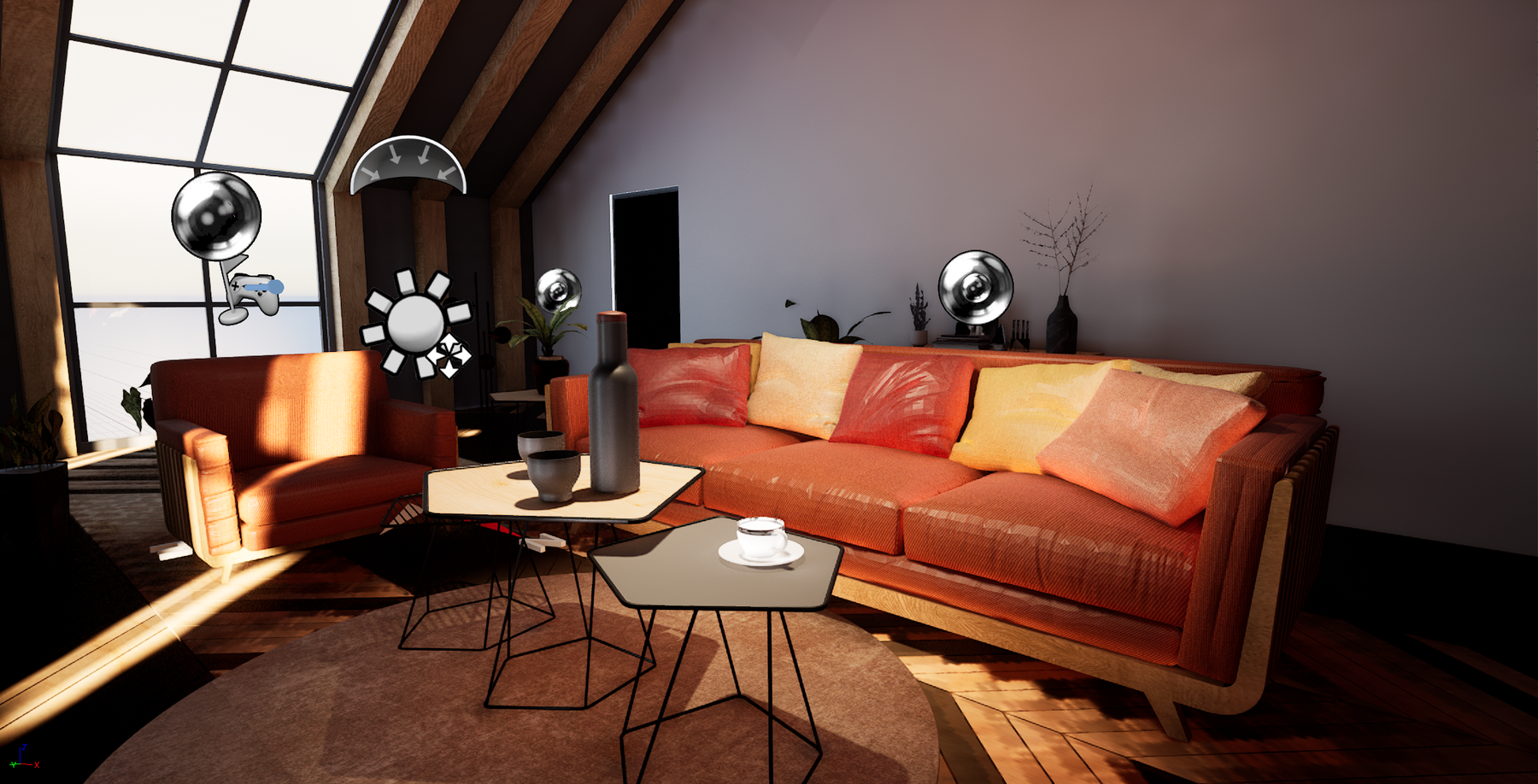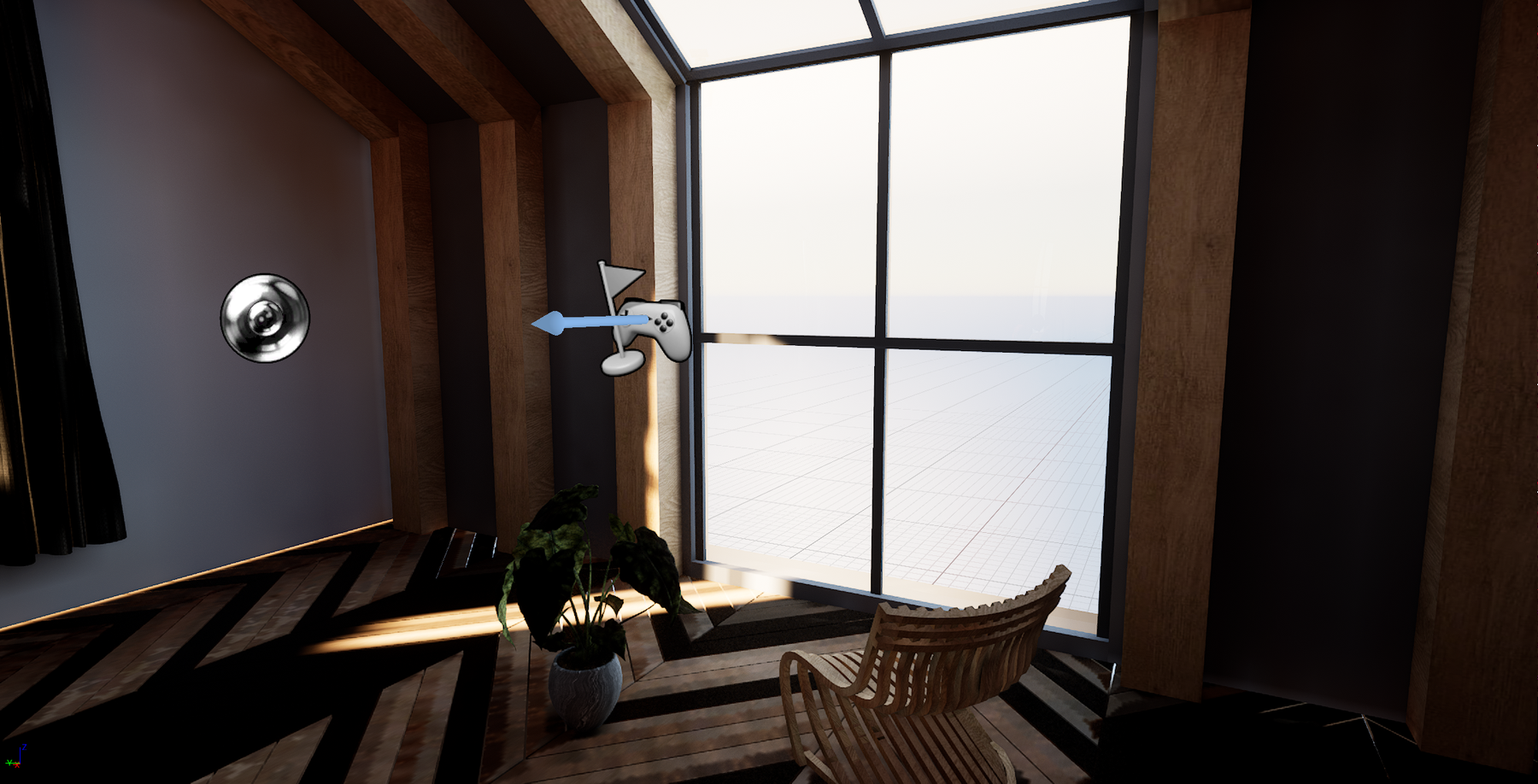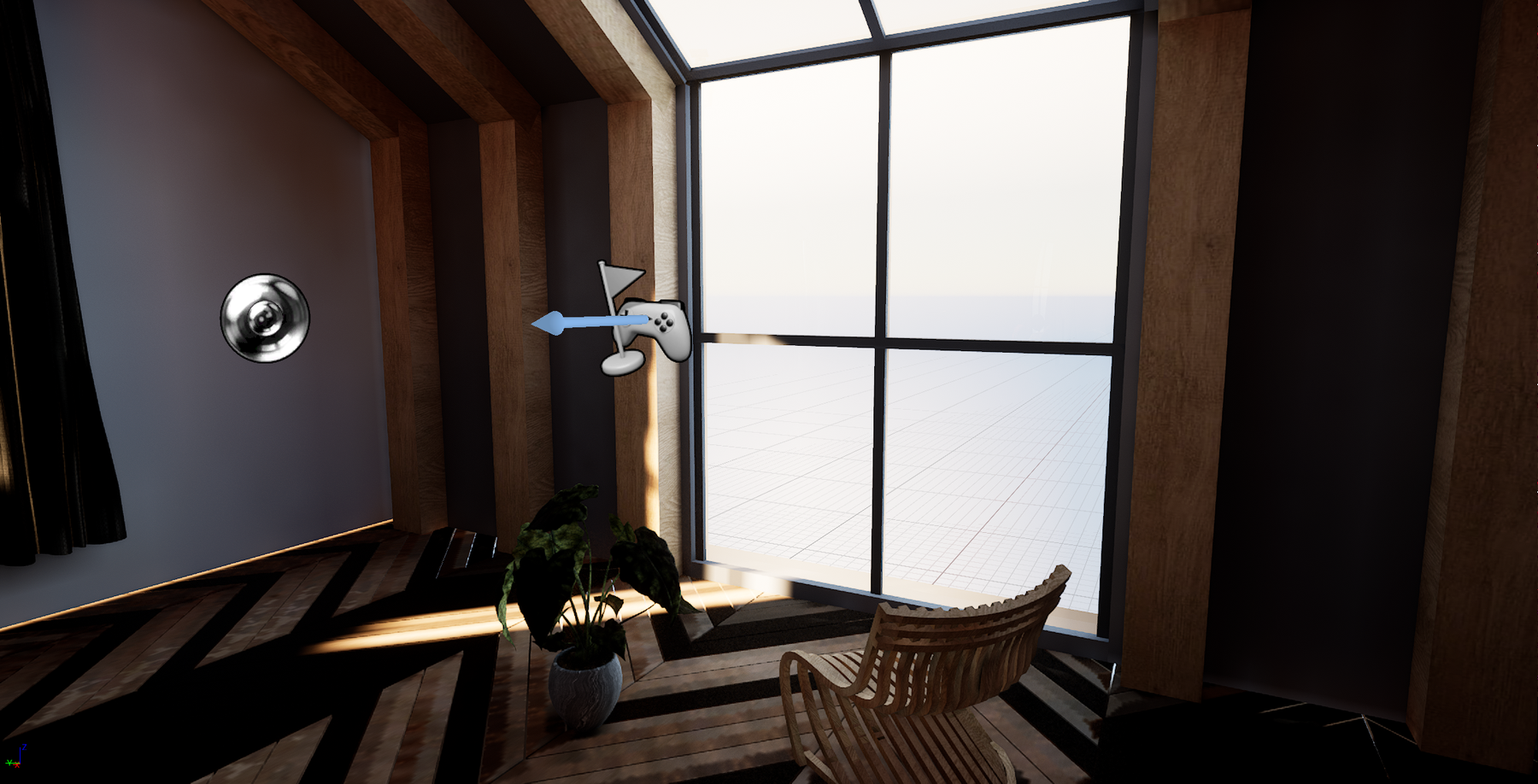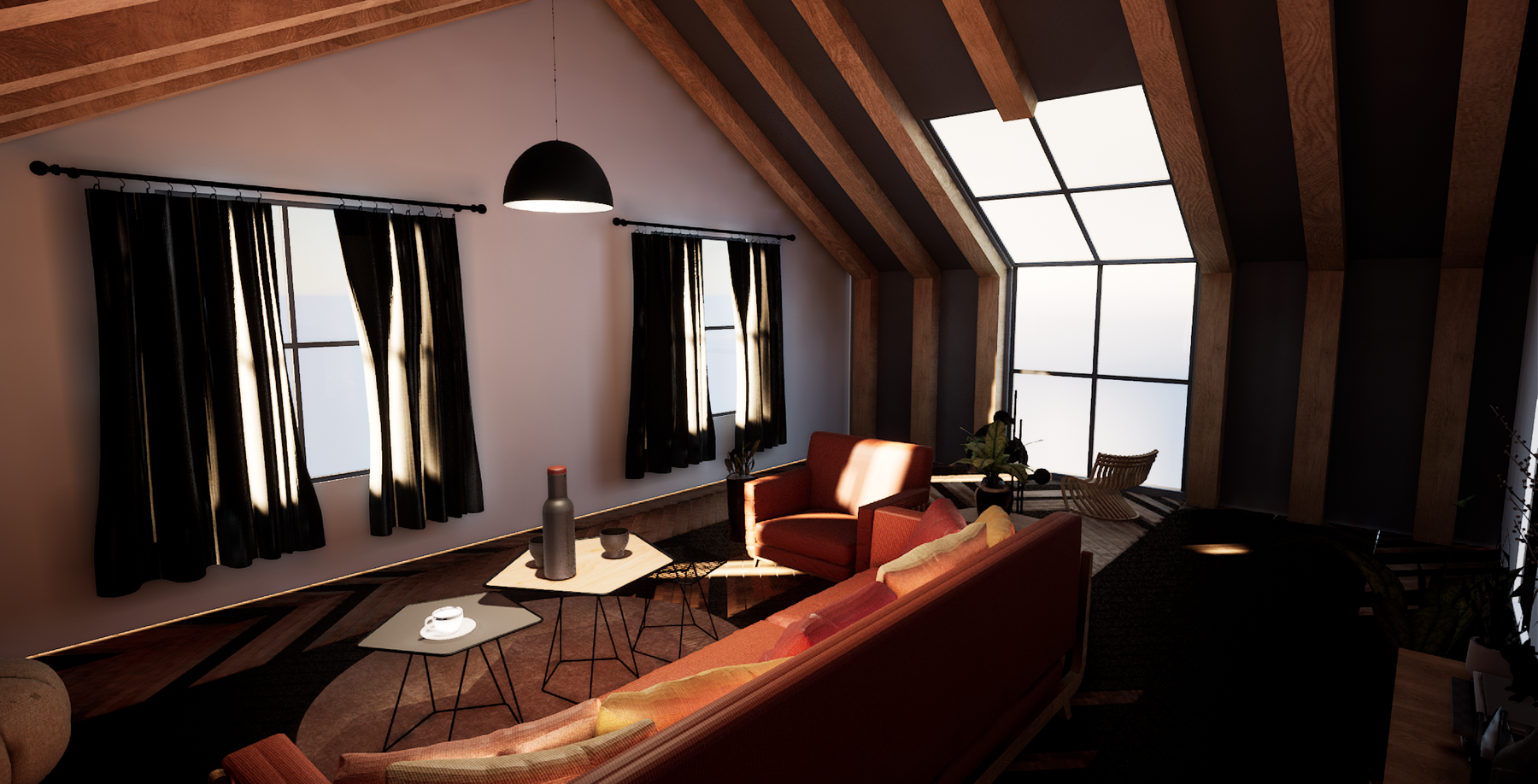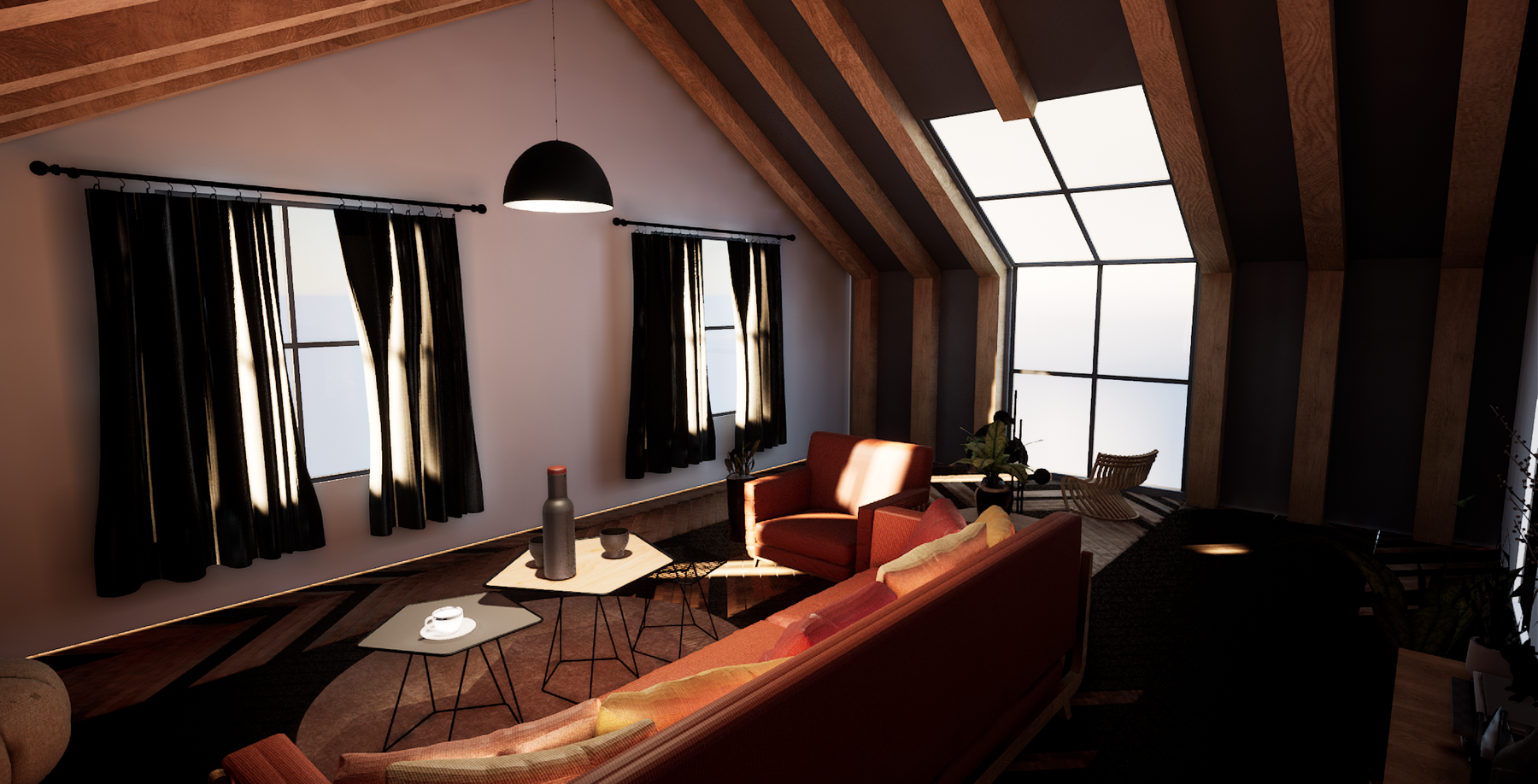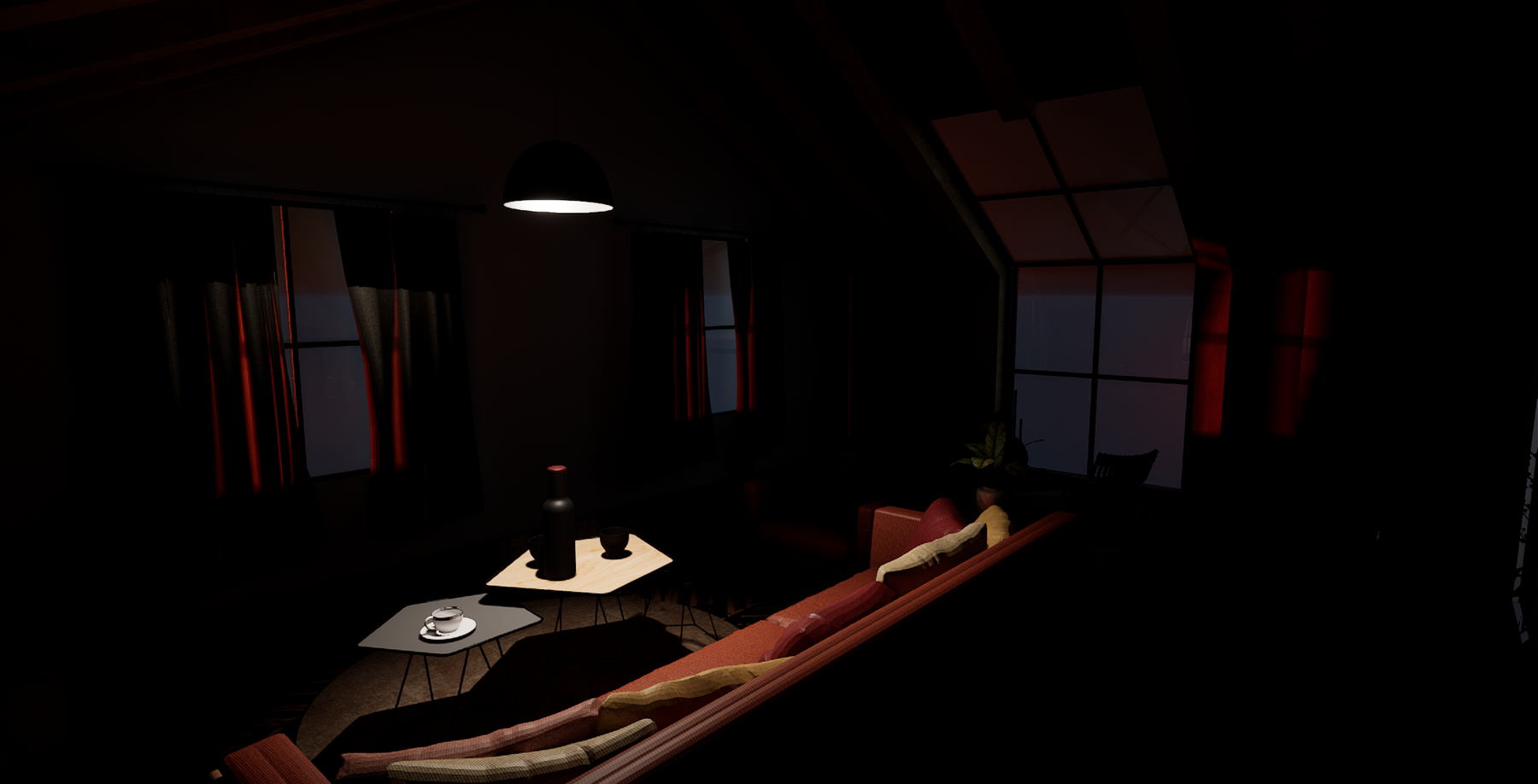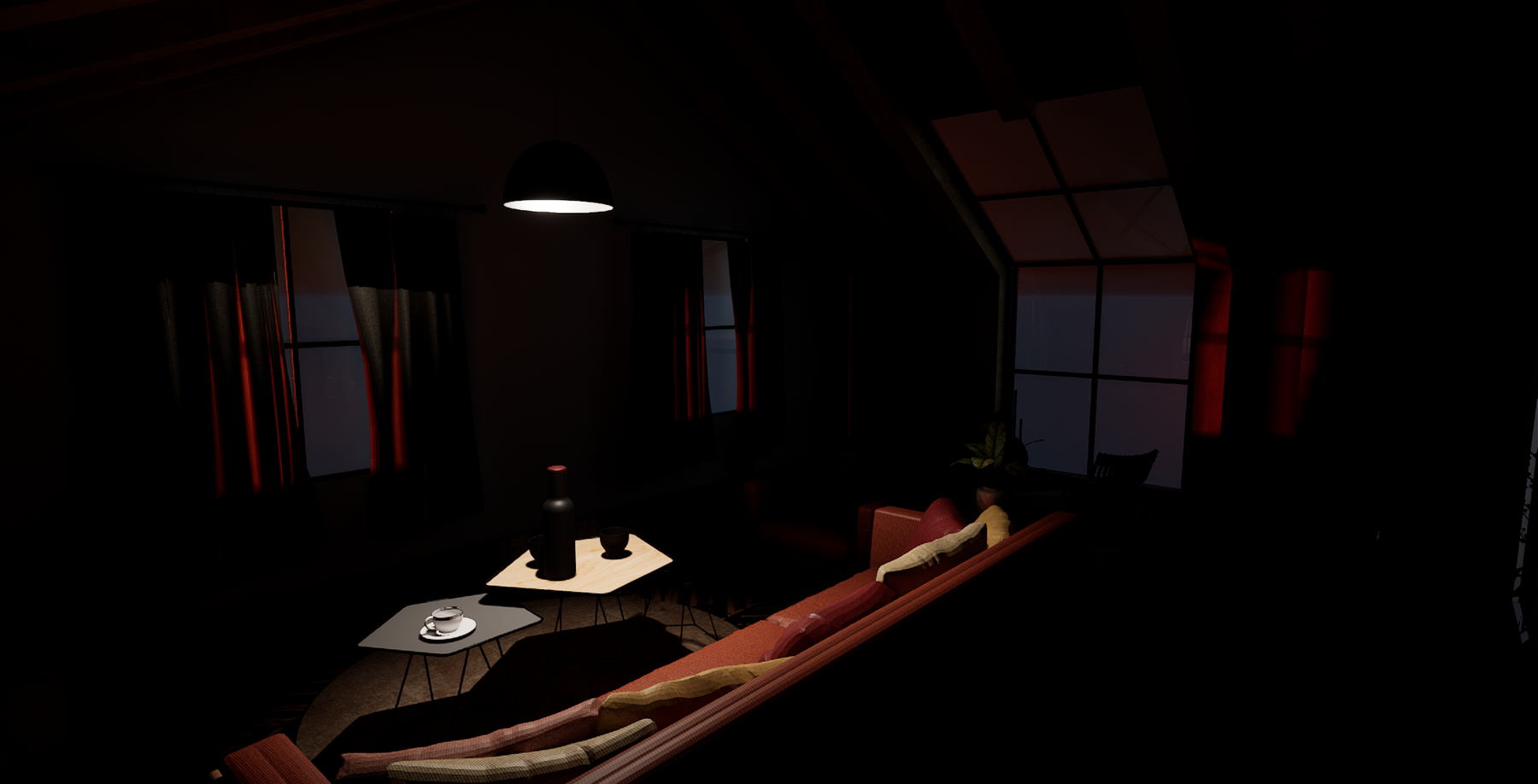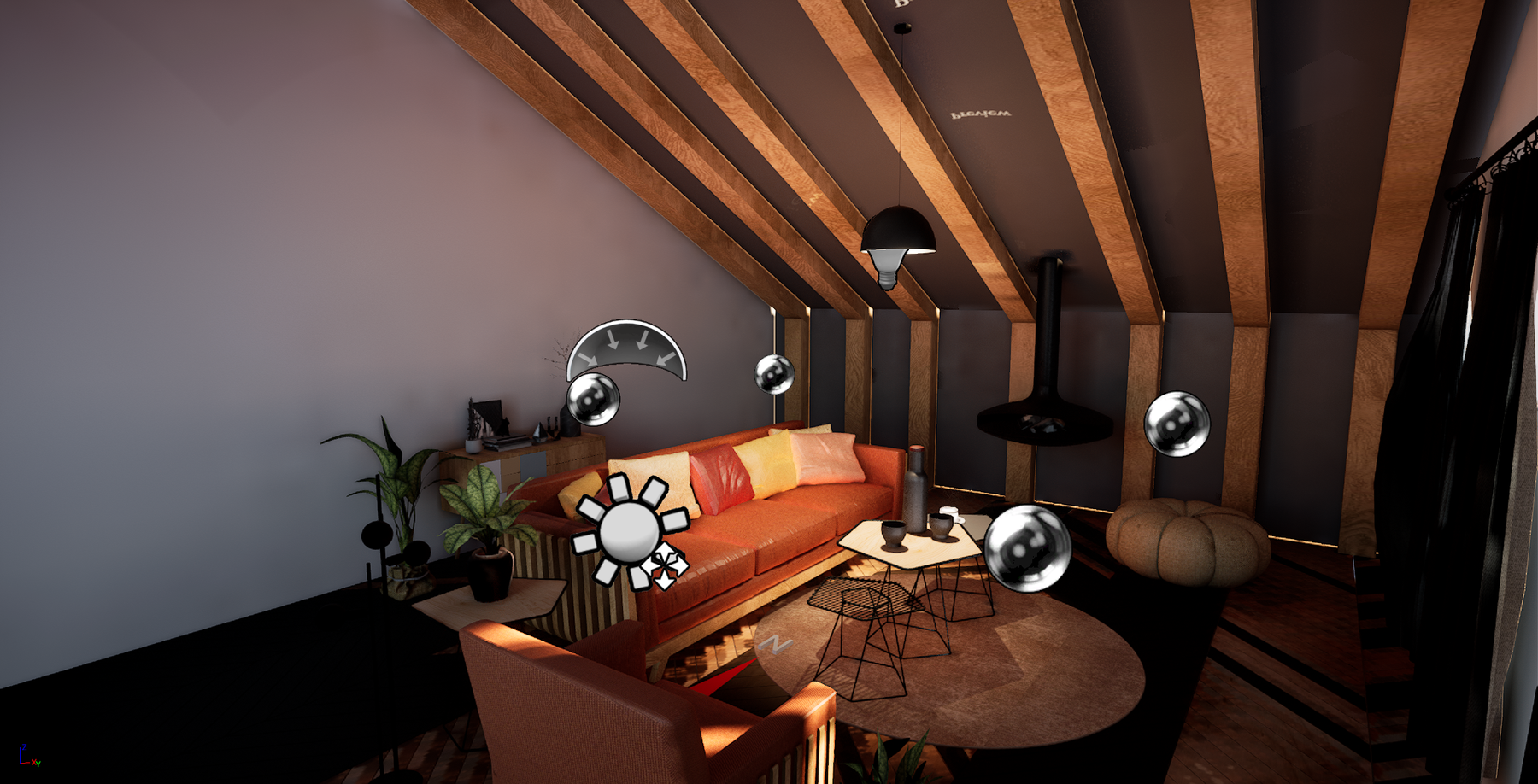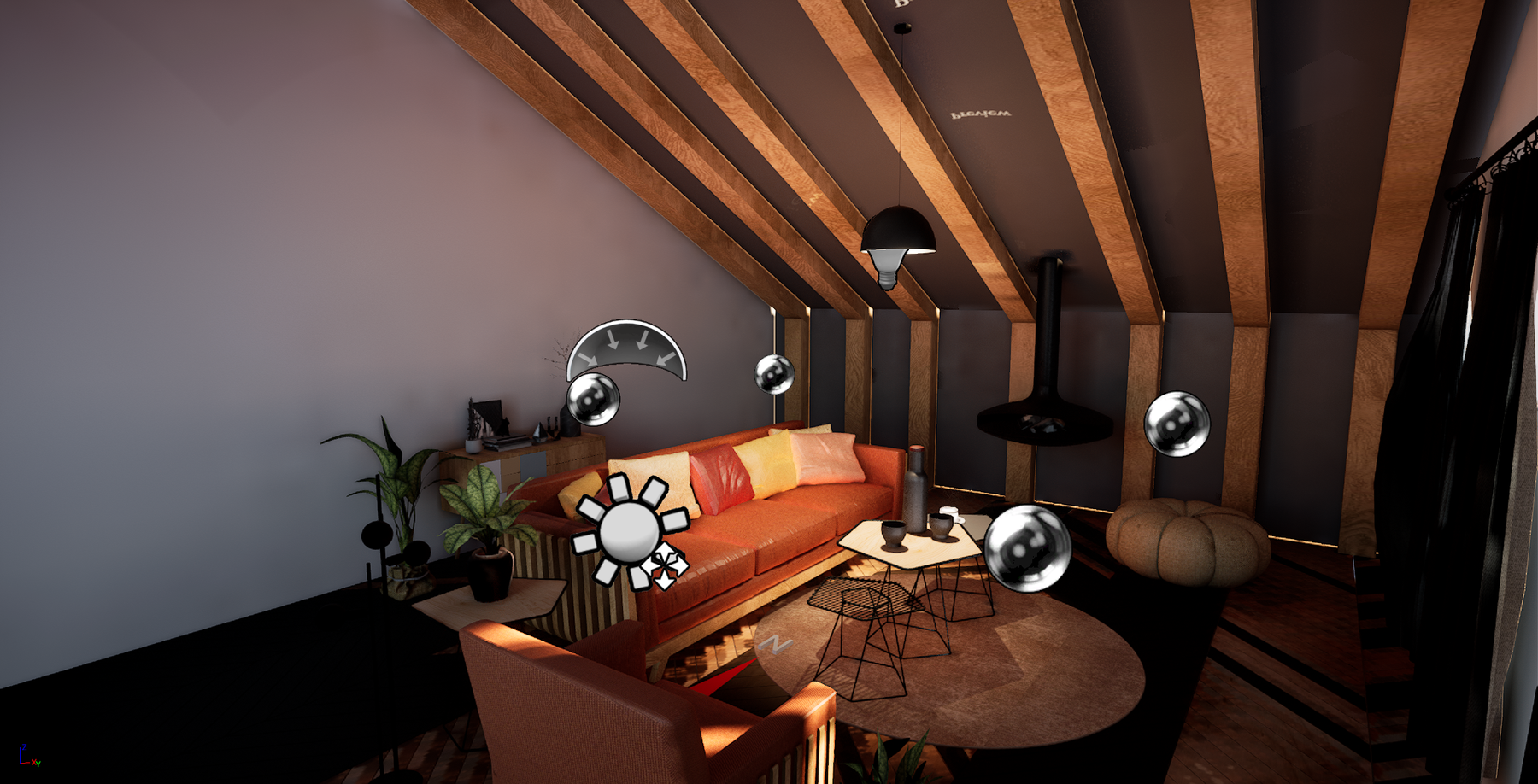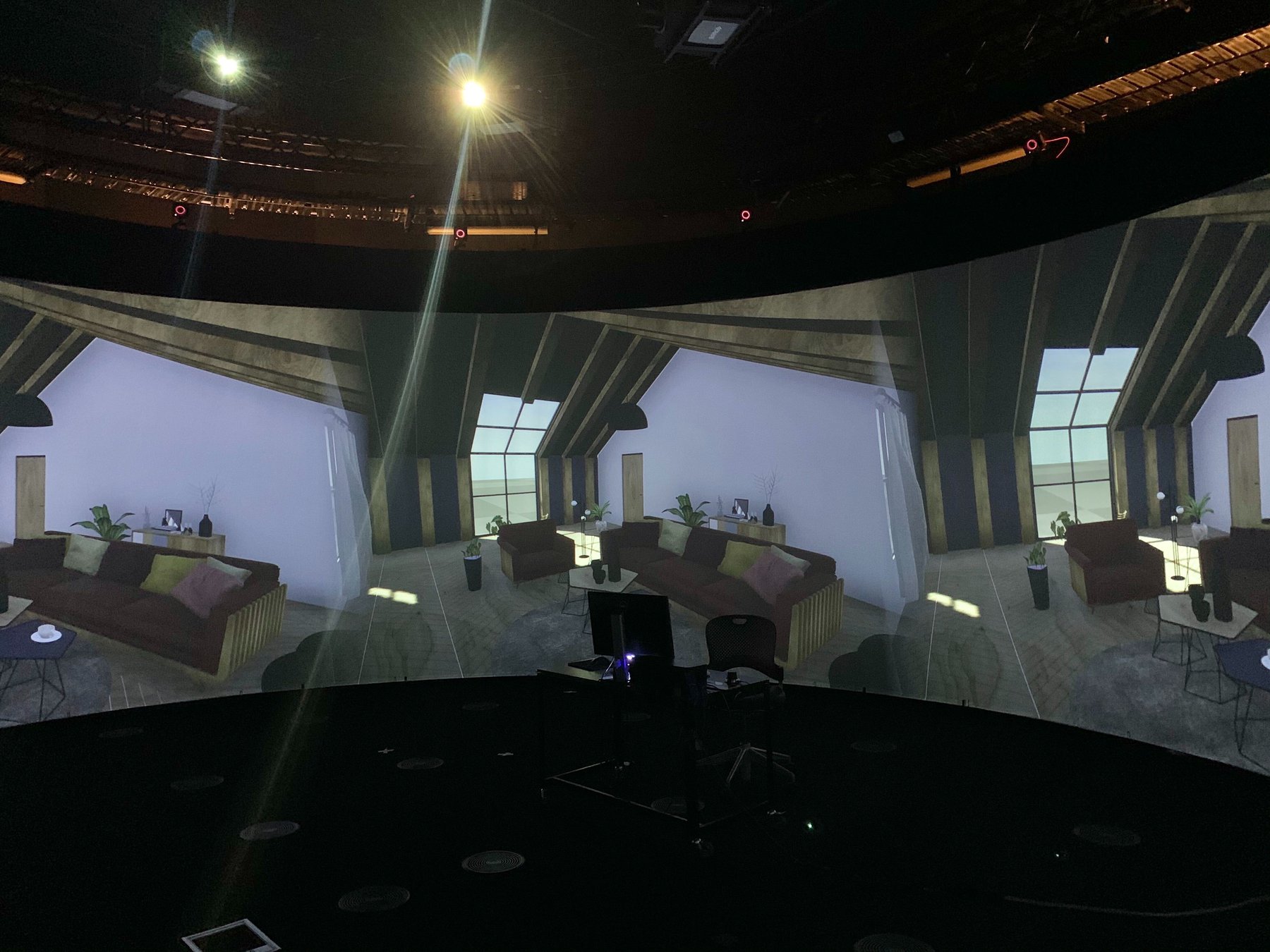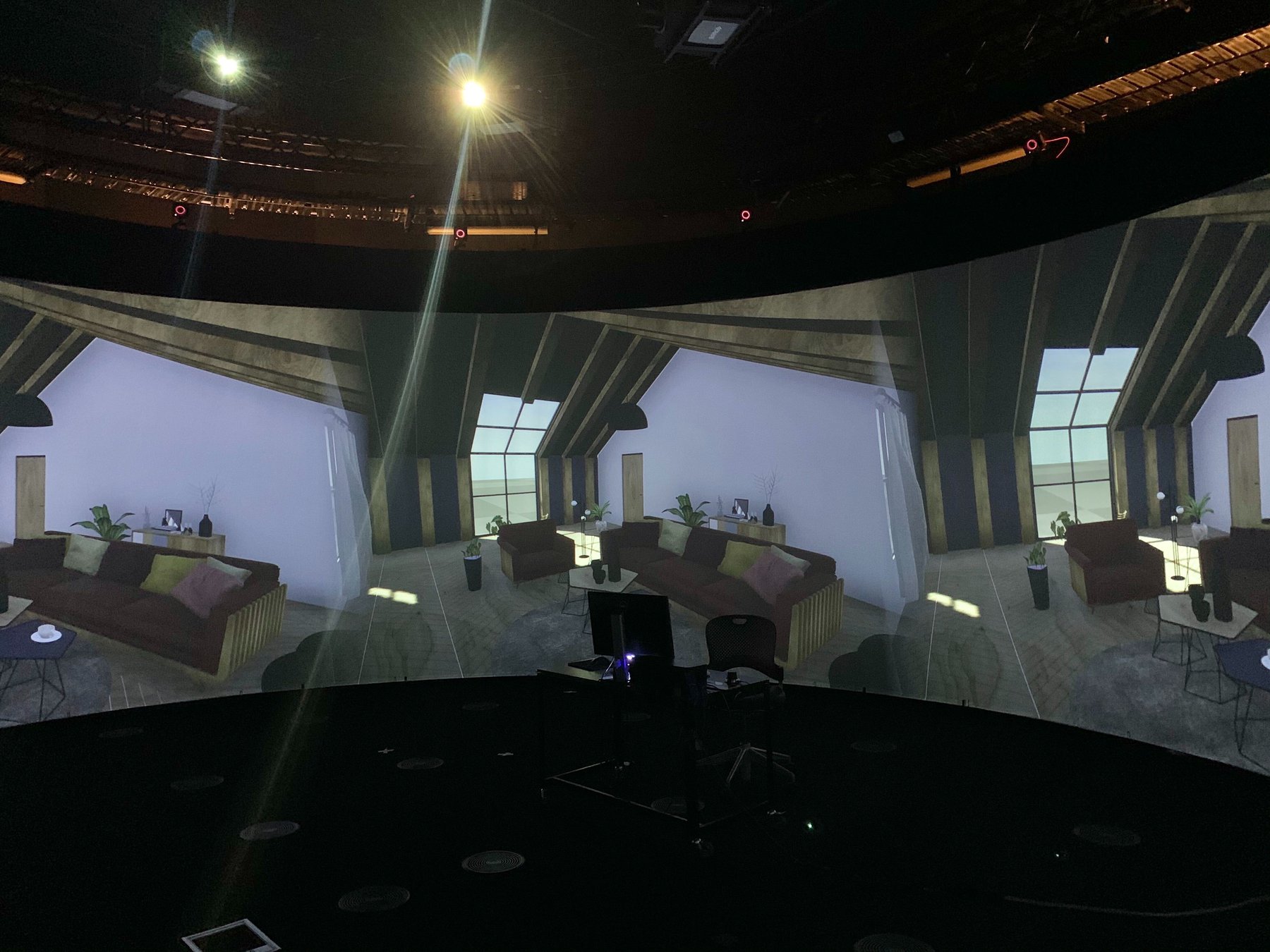 Early nDisplay experiments running in realtime in the Data Arena
---