Motion Capture and Tracking
The Data Arena provides an ideal environment as a motion-capture and target-tracking facility.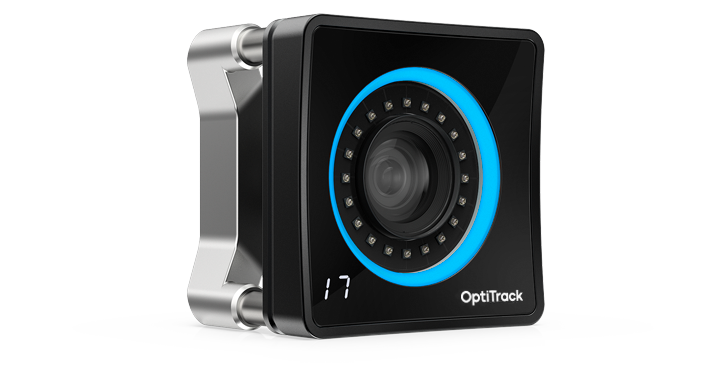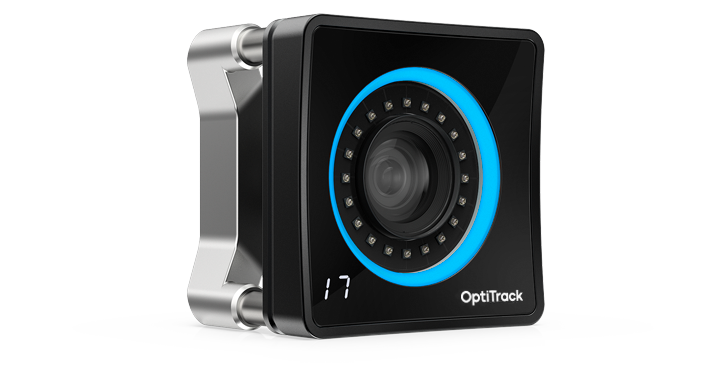 The Data Arena is equipped with 12 "Prime 17W" 70-degree wide-angle, low-latency cameras with ultra-high-power IR-ring LEDs. These are placed in a circle around the circumference of the arena, providing complete coverage of the 10 metre diameter space.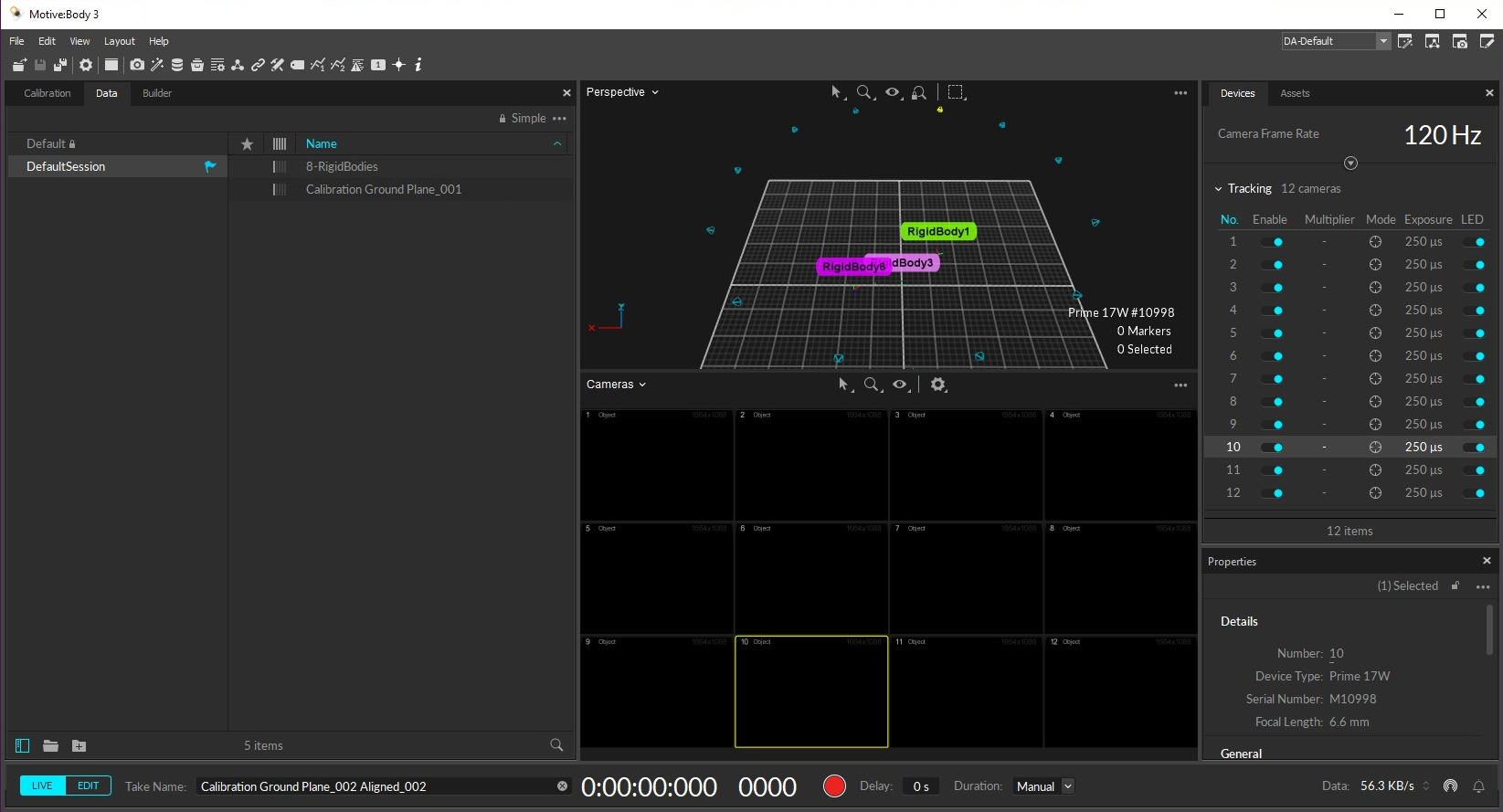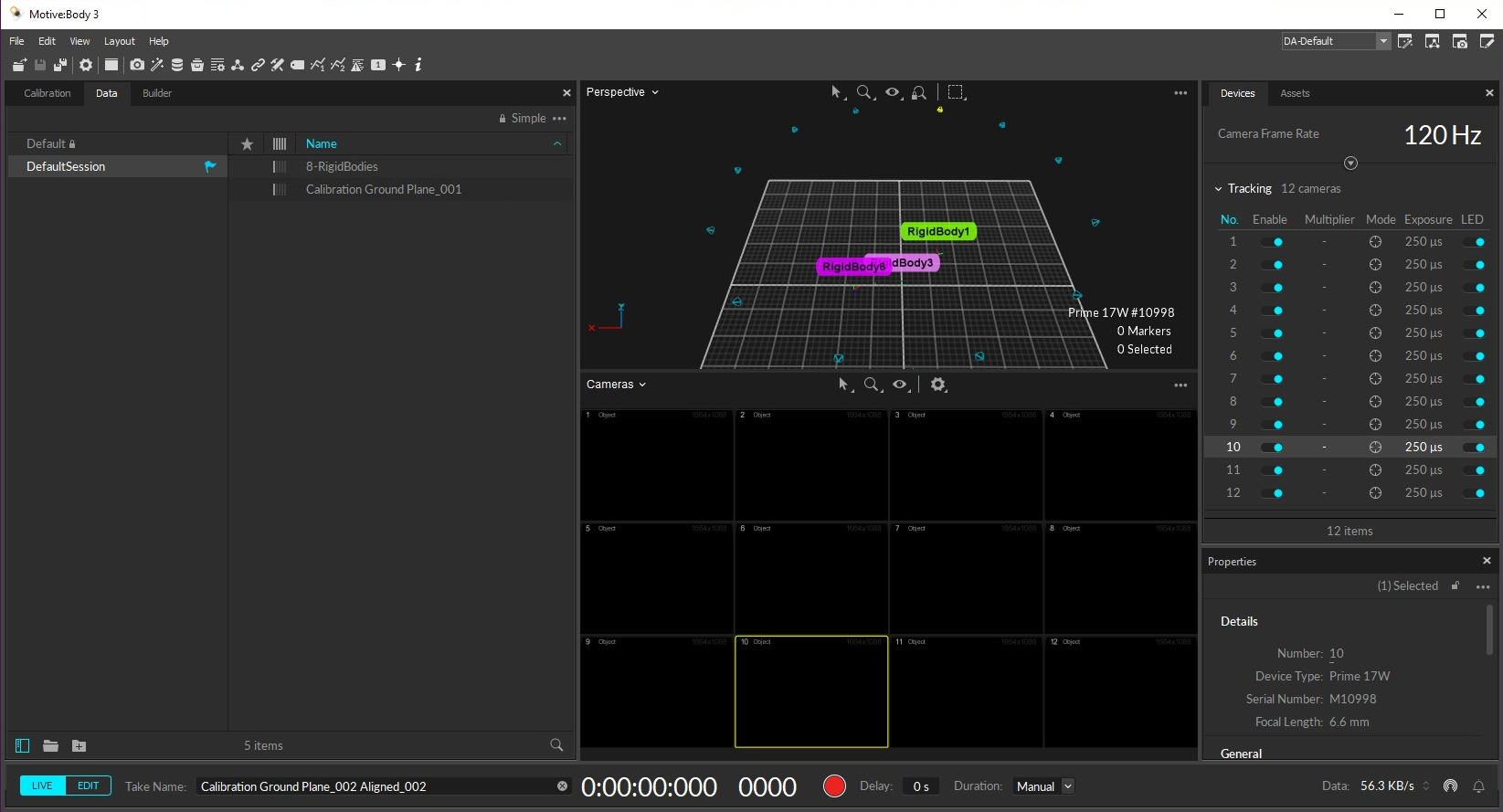 The cameras are coupled with "OptiTrack Motive 3" software, which is able to provide real-time skeleton and rigid-body tracking and recording, with sub-millimetre accuracy.
The system is also configured to output continuous rigid-body tracking data as a VRPN stream server. There are 8 pre-configured custom rigid-body target 'trackers' which can be used by other software, including Unreal Engine.