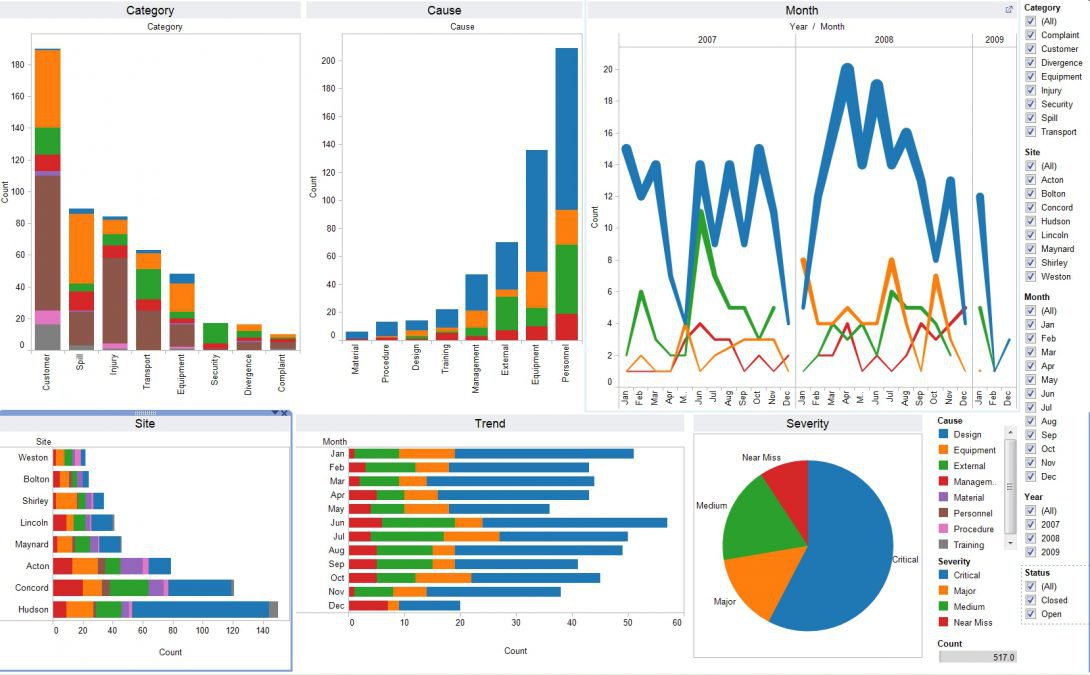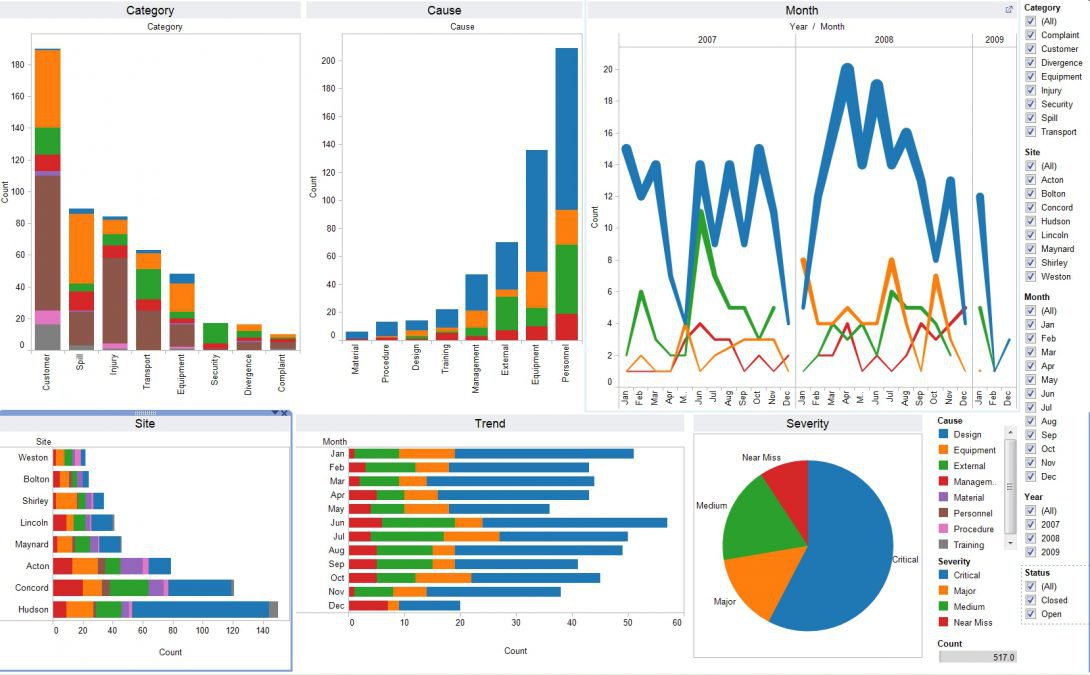 What is Tableau?
Tableau is commercial a 2d visualization toolkit. Unlike D3 and Vega, it has a drag and drop GUI that does not require any programming experience to use.
"Tableau Software helps people see and understand data. Tableau helps anyone quickly analyze, visualize and share information. More than 46,000 customer accounts get rapid results with Tableau in the office and on-the-go. And tens of thousands of people use Tableau Public to share data in their blogs and websites".
Learning Tableau
Tableau provides free training videos online. Additional online training videos are available on lynda.com, including Tableau 10 Essential Training, Tableau 10 for Data Scientists and Tableau 10 New Features.
Recommended skills/Programming experience
No prior programming experience is needed to start working with Tableau – a graphical user interface is provided.
Setting up your Tableau document for the Data Arena?
The Data Arena projects onto a 10000×1200 pixel 360 degree stereo display, so the appearance of a document on your home computer will be different to the way it is presented within the DA. Here are some tips to assist you to utilize the large display area of the Data Arena when working with Tableau:
Know when to use peripheral vision and when to allow the viewer to be able to take in your graph in its entirety
When displaying multiple graphs on a dashboard, it is recommended to create them no greater than 900 to 1200 pixels wide, as this allows a viewer to take in an entire graph without having to turn around.
Use the space to tell a story
Each dashboard can present a different perspective on your data. The Data Arena is able to comfortably fit around eleven graphs simultaneously on its display surface. This can be a useful storytelling tool as you are able to physically walk around the Data Arena with your viewers as you describe your data.
How to display your document in the Data Arena?
The Data Arena is able to load and display Tableau workbooks and dashboards. The DA is also able to access external web-pages should your Tableau workbook be hosted online. When visiting the Data Arena, we recommend bring your Tableau file in on an external drive or USB stick. It is also possible to access files on DropBox or webmail from within the DA environment if required.